Do you know what I love most about blogging
(besides the cathartic rush of adrenaline when I actually get that tangled jumbled of thoughts out and down on [pseudo]paper?
I love the fact that it's such a community endeavor.
You'd never suspect, would you?
Most bloggers are socially awkward [or maybe that's just me??] people driven to write, create, share ... with total strangers.
Who does that?
A lot of us.
And as my sewing skills have progressed I've been intrigued by the variety of Link Parties and Sew-alongs I've seen strewn about out there.
So I've joined a few.
Two, to be exact.
I'm thrilled. seriously. And a little nervous.
But I've always worked best under deadlines...
So here we go!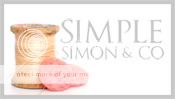 And also, A Little Gray's Oliver & S Sew Along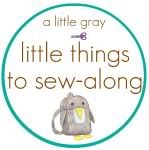 Squee! Two projects I've been dying to tackle - one for each girl (the jumper) and one for Mr. Man (the bucket hat). I'm letting each Munchkin pick their own fabric...we'll see how it goes!