Okay. Okay. I've finally got fabric picked out, and this weekend I'll cut out my pattern pieces & start piecing things together. I've managed to garner myself a few kid-free hours (even though, let's be honest, I do my best sewing furtively at around 2am, praying the machine-gun bursts of my machine sewing don't wake up The Munchkins...)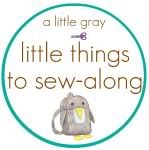 Anyhoodle, here's what Mister Man picked out for his first hat.
I'm repurposing an old pair of khaki's from last year's school uniform to use for one side of the hat, and a funky little bit of remnant I had on hand for the other side. Mr. Man was a big fan of the animals, but he wants them on the inside...apparently the concept of reversible hasn't quite sunk in for him yet...

Frankly, though. I'm pumped. And from what I'm hearing from other people on the sew along this isn't going to be as terrifyingly difficult as I initially feared.
Here's to bucket hats...lots of 'em.